Amazfit Pop Pro smartwatch 
The market for wearable devices is growing exponentially in 2020. Apparently, the segment that comprises smartwatches, smart bands, TWS headsets, and other related tech is finally catching customers. The reason? Well, more and more companies are entering the segment increasing the offer and competition. Nowadays, it's easy to find a good affordable smartwatch with nice features in the same way that you can find advanced offers in the premium segment. In the lead of this market, we have Apple with its Apple Watch series, however, the Chinese wave is coming with its affordable smartwatches that are greatly helping to popularize the segment. Huami is one of the most notable companies with its Amazfit and its newly debuted Zepp lineups. The company scored impressive results in Q3 2020 and wants to keep these results in the last quarter of the year. Not long ago, the company unveiled the Amazfit Pop. Now, it is gearing to reveal a new Amazfit Pop Pro variant.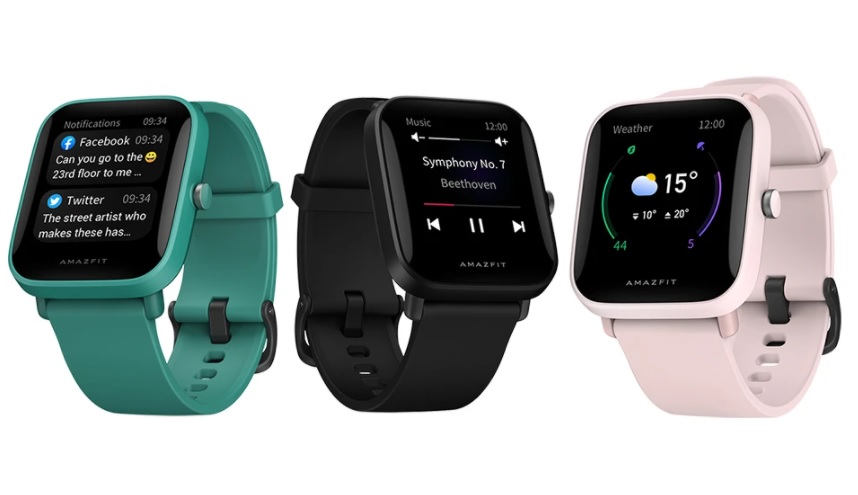 According to reports, the Amazfit Pop Pro will bring a 1.43-inch OLED display and will have a square dial. It will also bring NFC features for contactless payments as well as other integrated features. As usual, the smartwatch will offer support for a huge variety of sports modes, so far there are 60 possible tracking modes. The smartwatch will also pack 24-hours heart-rate tracking and Amazfit's PAI algorithm to avoid sedentarism. Last but not least we expect a sleep tracking feature, SpO2 tracking, and a set of Watch Faces.
The Amazfit Pop Pro will bring an integrated GPS
In counterpart to the basic Amazift Pop, the new feature may also come with a built-in GPS. This feature is what differs basic smartwatches from advanced ones. After all, with built-in GPS you don't need your smartphone so often to track some sports and basic positioning. The wearable will also bring a microphone, possibly for launching a supported smart assistant.
One time that the Amazfit Pop Pro stands as an advanced variant, it will be costlier than the basic one. According to our source, the device's price may reach the CNY 399 tag ($60). That is just a little more than the vanilla model that costs CNY 349. That isn't a bad price for a smartwatch packed with nice features and from a company that makes high-quality products. Of course, users can expect multiple colorways and detachable straps to improve customization.
The new variant will go official on December 1. For the same event, we're also expecting the Amazfit GTS 2 Mini and maybe affordable variants of the GTS 2 and GTR 2.